CONFORMiT News
How To's
Industry News
How to react after a workplace incident and how to prevent it from happening again?
11 September 2020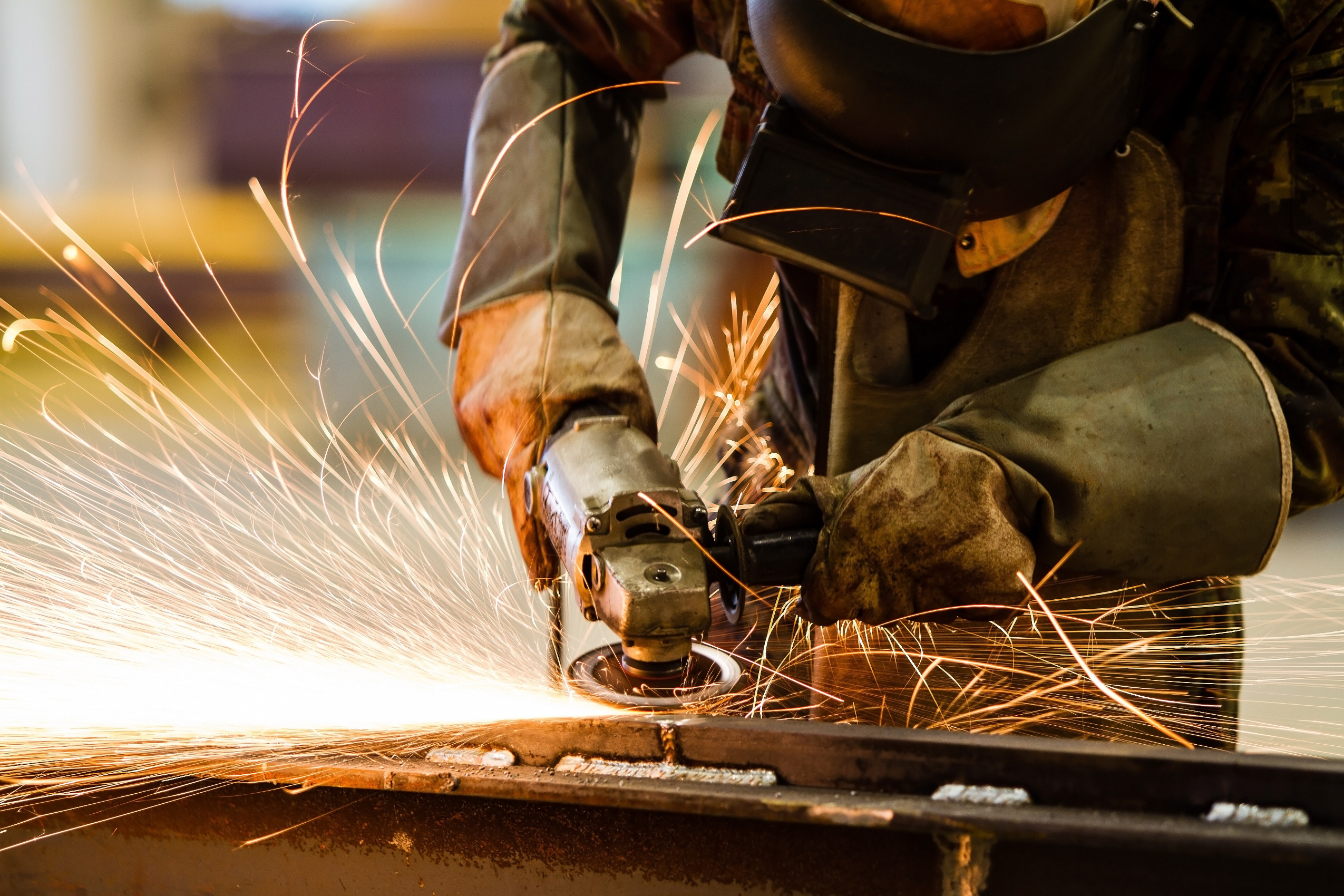 How to react after a workplace incident and how to prevent it from happening again?
Incidents can happen without a warning. It can be serious, minor or just a near-miss. Whatever it scale and causes, an incident should never happen in the first place. There are many existing solutions to prevent it from happening.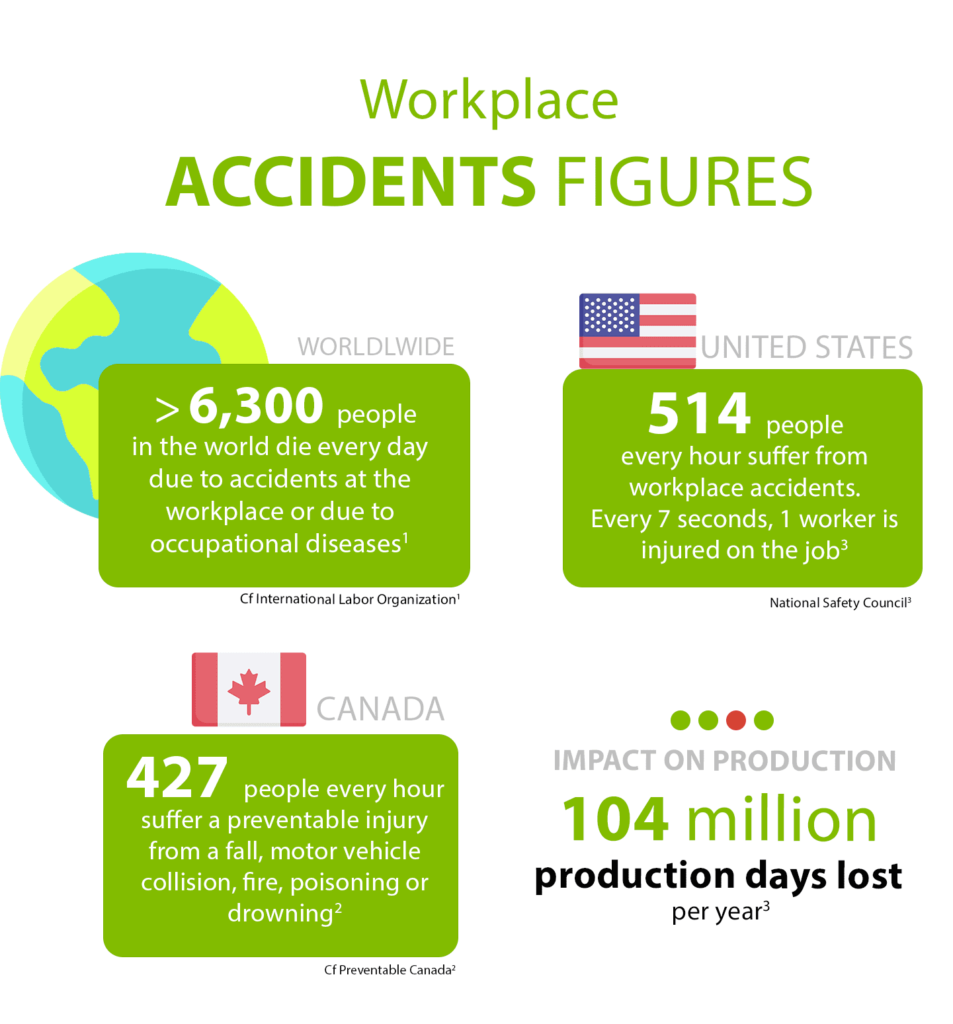 The number of workplace accidents is still too high
According to the International Labor Organization, more than 6,300 people in the world die every day due to accidents at the workplace or due to occupational diseases – this accounts for more than 2.3 million deaths each year. Thus, every 15 seconds, 153 workers are victims of occupational accidents.
In the USA, every 7 seconds, a worker is injured on the job, pausing the production chain. It is estimated to be 104 million production days lost on average per year, according to National Safety Council.
In Canada, every hour, 427 people suffer a preventable injury from a fall, motor vehicle collision, fire, poisoning or drowning, according to Preventable Canada.
Looking for a solution is crucial, especially in high-risk industries
Protecting employees and workers in the field has always been one of the main objective of EHS leaders. The task is not a simple one and challenges to achieve the "0 accident objective" should never be overlooked. When a major accident has occurred within an organization, EHS leaders need to shift their mindset. The focus becomes finding the most adequate solution to reduce or eliminate the root cause of the incident. Improving the safety culture is an ongoing endeavor, with many steps in the process- with many questions that arise.
An incident has happened. Now what? Ask the right questions
An accident is an unplanned event that causes harm to a person or damage to property. It takes many forms such as a fracture, injury, loss of sight or worse, death. The first action to perform is to inform the emergency services and secure the environment according to your workplace policies and guidelines. After providing first aid, secure the scene, report the accident, conduct the investigation, create report, make recommendations… And most importantly : ask the right questions.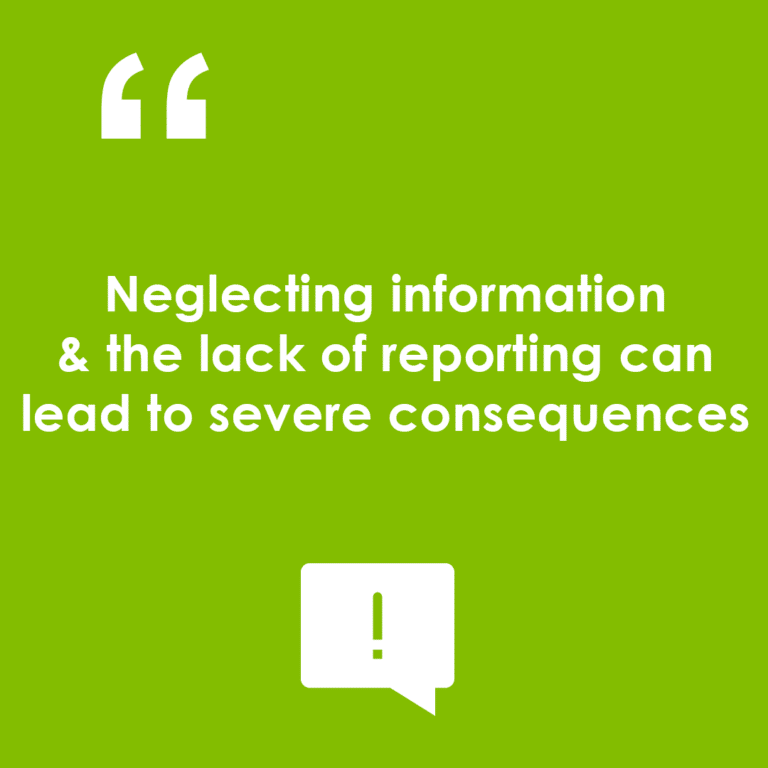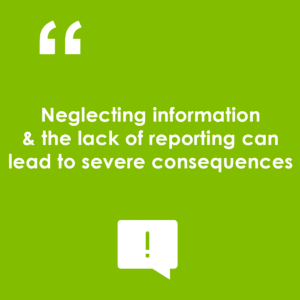 Why did this incident occur in the first place? Do I have everything I need to construct a fail-safe environment for my colleagues, my organization and myself included?
What did not work in the implemented process in this particular situation? What solutions work on other sites? Do I have all the necessary tools? Am I missing anything to do my job correctly? Do I have enough time to do what is expected of me? Did I use every communication channel to inform my employees of safety measures? And so on.
What solutions to explore? 
To prevent/eliminate the chance of a reoccurrence, is to clearly define your organizational realities and processes. Then, you may need to analyze your capabilities to ensure the recording and monitoring of critical control. If processes are already in place, evaluate their performance and the whole critical management program. If something is unclear or doesn't seem to fit the current situation, it is time to start exploring a new safety management program.
One of the reasons why an incident has happened could be due to a lack the process, life's distraction, misinformation or a lack of time to get the work done. As Marc-André Ferron, founder of Gestion Authentique, keeps reminding there is no place for improvisation. "We, as an organization, have the entire responsibility to protect 100% of our employees, from the very first second they land foot on our property."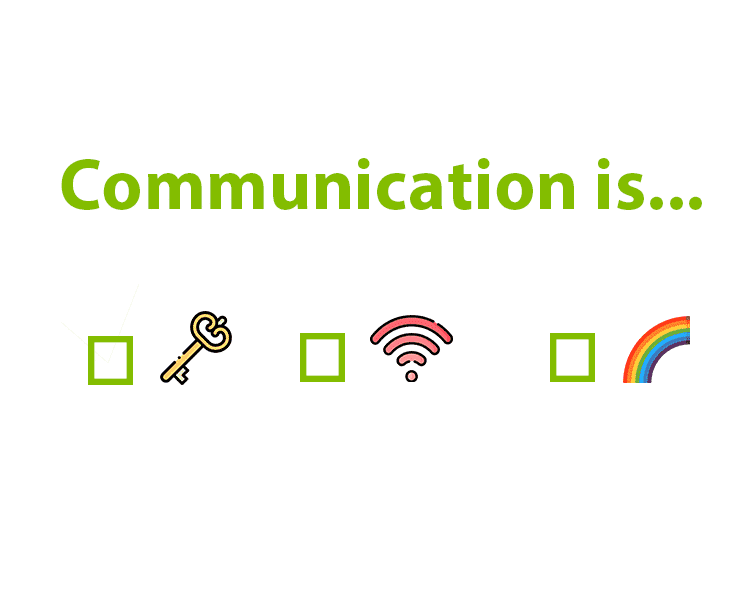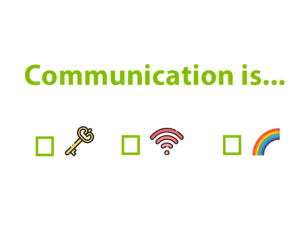 In order to protect the organization but also external stakeholders and contractors, how you give access to the information and how you handle the communication of your safety guidelines are vital. The information is key and must be distributed accordingly and intelligibly.
Generally, an observation is submitted in less than 24 hours, but research is showing that half of the information is forgotten after only 1 hour. On daily basis, the search for documentation and the delay of report are slowing your time. Also, according to AIM information management, an employee spends at least 7 hours and a half per week to look for a document.
This is the reason why EHS leaders must not overlook the benefits of a computerized software. Using innovative technologies such as a mobile application and an integrated dynamic data library:
Accelerate the reporting
Avoid penalties due to late reporting
Reduce the reaction time to implement solutions
Improve the communication at different levels of the organization
Create real-time dashboards and performance reports in just a few clicks
Greatly increases the productivity and agility, leaving no space for error
Relieve your employees from stress and psychological burden
Save your precious time: say goodbye to manual reporting … Say hello to digital revolution!
Control your risks and ensure the safety of your employees
CONFORMiT is a digital solution that helps industries build a robust and efficient fail-safe process. Strong with more than 30 years of experience, CONFORMiT provides an incident management software to ensure the safety of your employees. Here are few features CONFORMiT is giving access to: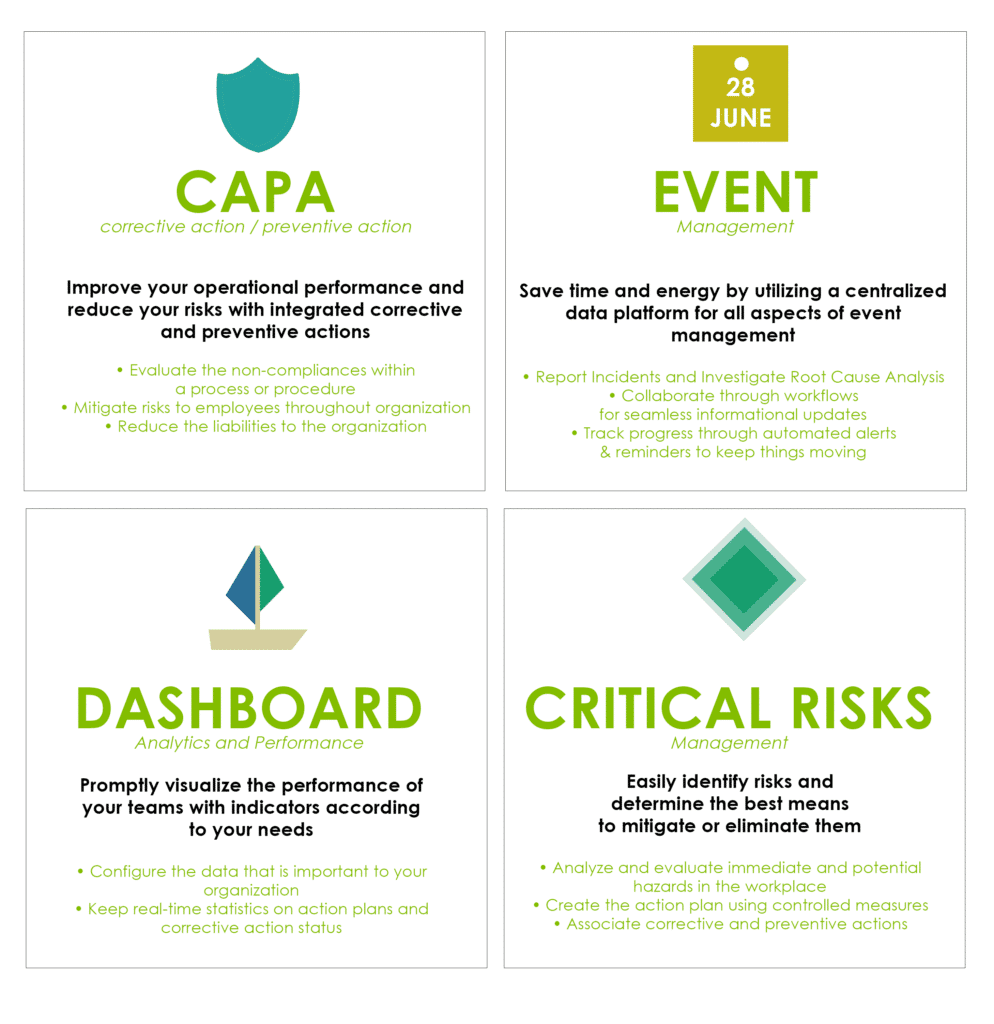 If you want to learn more, reach out to us, our experts are here to help you implement a safety management program according to your needs!
Contact us today or ask for a demo!
Be part of the journey and make lives of your employees a priority.