CONFORMiT News
How To's
Industry News
Computerized management of work permits: Ensures employee safety and better productivity!
14 November 2017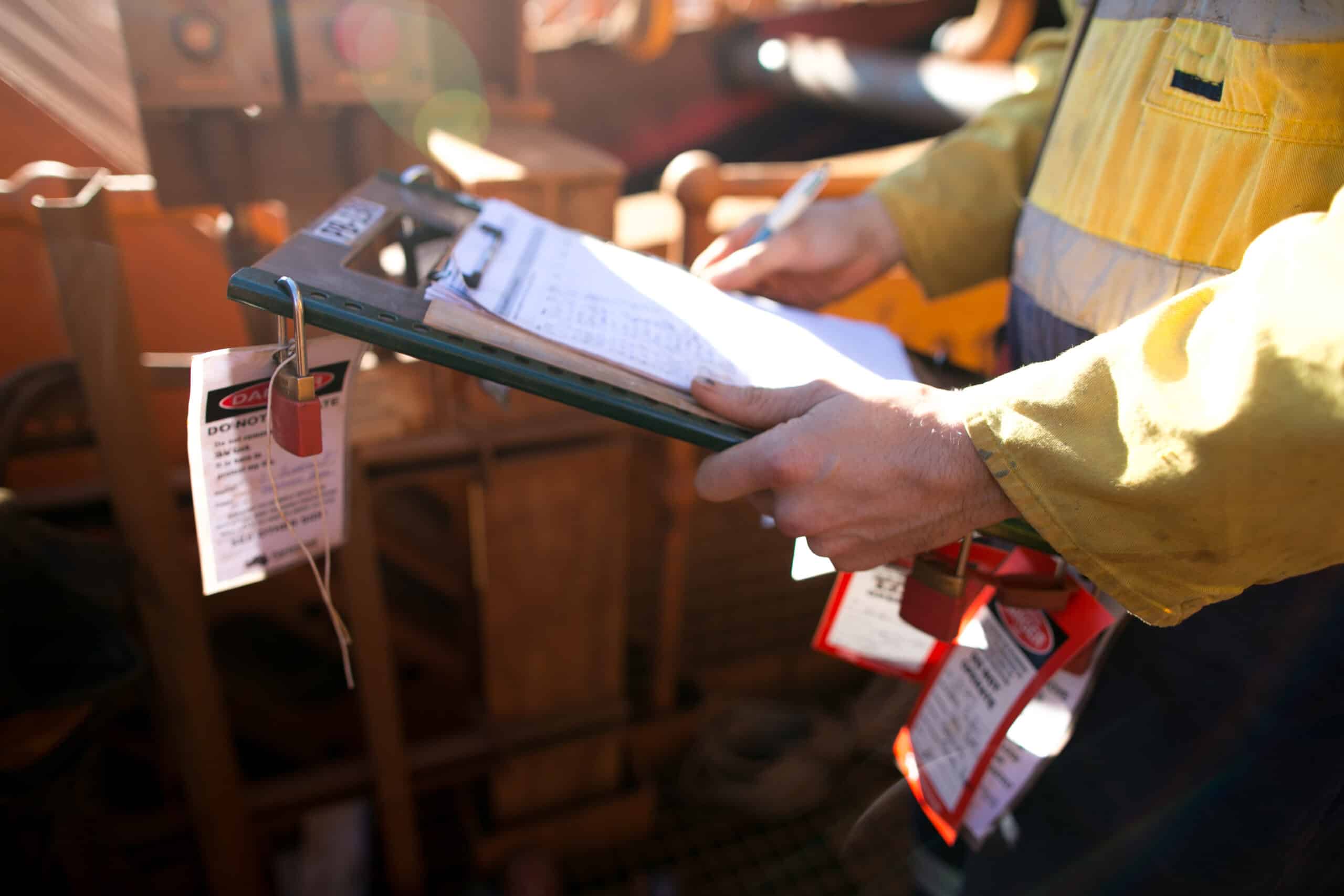 Ensures employee safety and better productivity!
Do you work in the health and safety department of a small, medium or large national or international organization? It is the employer's duty to protect the employees' health and safety, regardless of the work environment.
Indeed the employer, amongst other things, has the responsibility of using methods and techniques that aim to identify, monitor and eliminate risks that could affect the health and safety of the employee. It is also his duty to verify the layout of the workplace and provide his employees with proper safety equipment in good working order. Finally, he is responsible for informing the worker of all work-related risks while providing the appropriate training.
Using work permits proves to be an important advantage for risk management in the workplace. A work permit is a written document that authorizes a specific work in a specific workplace for a specific duration. Such permits are used to monitor and coordinate work activities in order to maintain safety standards. They ensure that all foreseeable hazards are taken into account and appropriate precautions are defined and implemented in the correct sequence.
Unfortunately, certain organizations still neglect this manner of functioning, allowing workers to carry out high-risk tasks without effective monitoring measures. In this article, you will discover that issuing and using work permits is far from a waste of time. On the contrary, it provides many benefits…
The ABC of work permits
Work permits are monitoring documents identifying the work to be carried out, the associated hazards, and precautions to take. They ensure that all hazards and precautions are taken into account before initiating the task. Although such permits are not mandatory according to the law and the health and safety regulations, they still remain an important tool necessary to eliminate risks of accidents in the workplace.
For employers, work permits also ensure due diligence and promote a better health and safety culture. Furthermore, work permits are used to increase productivity by reducing the time required to carry out tasks. It goes without saying that work permits are very effective work planning tools.
Different types of work permits
Works permits are issued based on the environment in which the worker works. Each work permit can have a description of the tasks, potential hazards and the associated precautions. Although, there are work permits for specific situations, certain permits are more common than others:
Work permits are issued internally by the organization. This allows the employer to monitor more effectively by ensuring that the worker is qualified to carry out the tasks according to the standards and comply with the safety measures that are put in place.
Consequences of bad management of work permits or their absence
Work related accidents
Bad management of work permits or their absence could have harmful consequences like a work accident.
Indeed, neglecting the risk management process (identifying, controlling and eliminating) could affect the health and safety of workers. In addition to being unhappy for the person who suffers it, the work accident has unfortunate and irreversible consequences for the company as well as for the work team.
In the end, the work permit is an excellent risk management tool that can save lives.
Loss of productivity
Bad management of permits can generate direct costs for the organization. In fact, when work permits are not managed efficiently, it leads to loss of time since work planning is not undertaken in an optimal manner.
If work permits are not appropriately issued in an optimal manner, it could cause delays during planned work shutdowns and especially during unplanned production shutdowns. Such production losses translate into considerable monetary losses for organizations.
Using a computerized system for efficient management of different permits.
Regardless of the type of permit that you have to issue, efficient management is achieved by digitalization of the different permits.
Computerized management of permits consists of organizing information in an efficient and logical manner, in compliance with laws and regulations in force with a view to managing high-risk tasks.
Amongst other things, a software enables:
Managing different types of permits
Managing permit models in order to save time during issuance
Managing the creation of permits in a uniform sequence
Issuing permits in compliance with users' rights
Validating permits according to users' rights
Increase in productivity
It is not surprising that numerous small or big organizations are installing the EHS management software in order to eliminate unnecessary loss of time. In fact, the administration no longer wastes time issuing permits in a sporadic manner. With the help of the EHS management software, permits are distributed uniformly by removing unnecessary steps and avoiding loss of time (using permit models, preconfigured users' rights, etc.) Ground-level workers can get acquainted faster with the tasks at hand and start working immediately, with greater safety guaranteed.
Time saved also translates into money saved. For many types of industries, every minute saved is significant and leads to significant gains in productivity.
Furthermore, when all the employees are equally informed about the precautions to be taken, we can expect better staff performance. When employees are aware of the different possible hazards and work with confidence, we observe that work place accidents reduce considerably. Fewer the accidents, lower the costs associated with employee turnover.
So why go without?
In conclusion, it has become imperative for an organization, regardless of the industry sector, to ensure good management of work permits. Not using permits while executing high-risk jobs (or managing them inappropriately) could cause heavy losses to your company. The solution is available: using a computerized system that will allow you to make considerable gains in time and money. It will particularly help you provide a safe work environment for your workers, thus enabling them to work in safety!
Contact us for more details about our management software for the different work permits.