CONFORMiT News
How To's
Industry News
CONFORMiT was named amongst ones of the most prominent solutions by an independent research firm
1 December 2021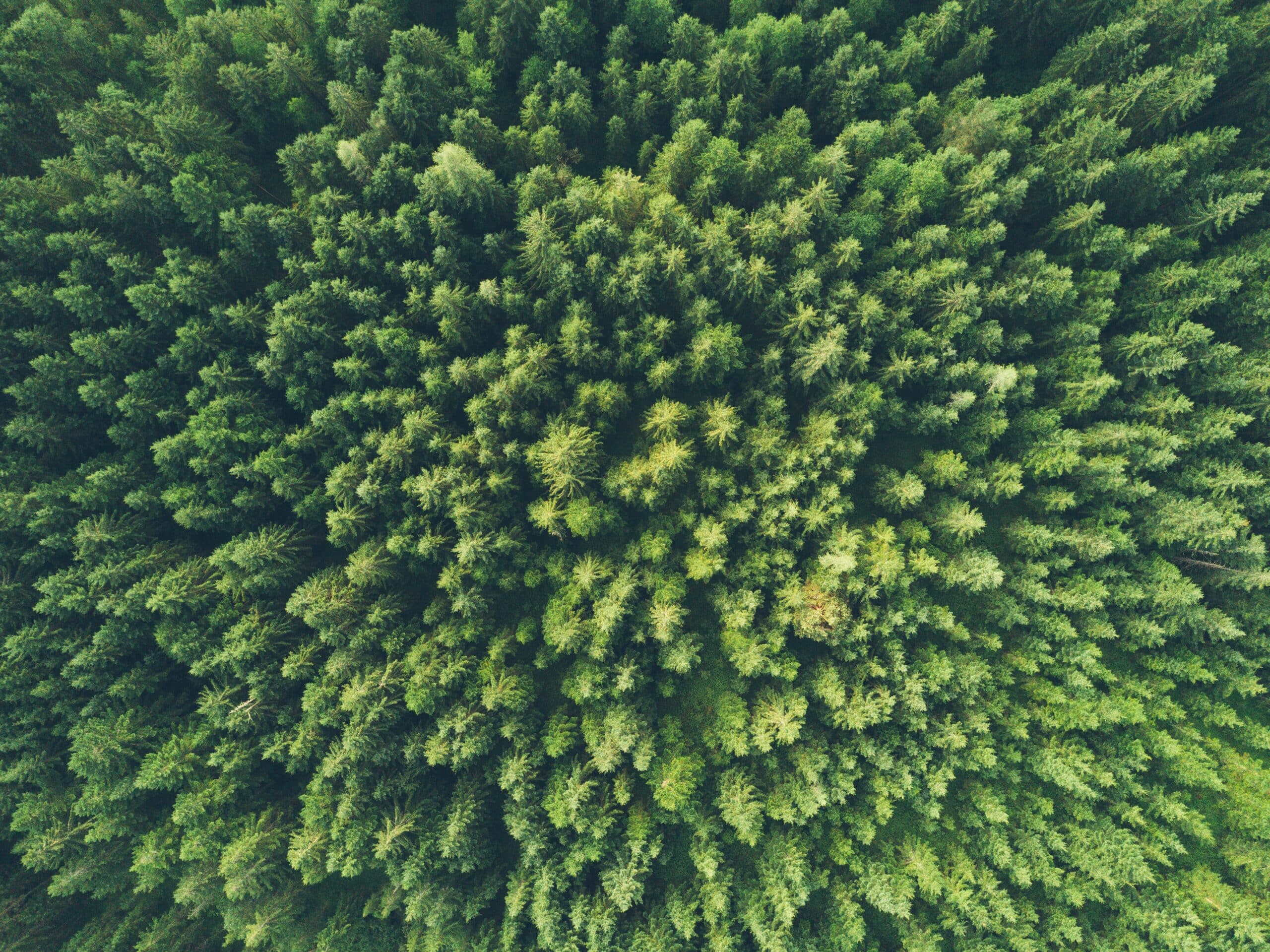 CONFORMiT in the top 15 best EHS Softwares on the market
Verdantix's report, published in June 2021, provides individuals who are responsible for the selection, implementation, and management of commercial control of work software solutions with the information required to inform and justify their decisions. 
Saguenay, Canada, 2021 – In its Buyer's Guide: Control of Work Software Applications, Verdantix listed the 13 job control software vendors that met the profile's inclusion criteria, and CONFORMiT was one of them. As a result, CONFORMiT was recognized as ones of the most prominent solutions helping workers to be more productive tanks to the "increased automation, organization and situational awareness that these (solutions) deliver to the task at hand."
What is Control of Work?  
As mentioned by Verdantix: "The control of work software market has gained a lot of interest in the past three years with operations and safety leaders looking for digital solutions that can help in getting work done in a timely as well as safe manner." 
The main features allow to: 
Manage and publish detailed step-by-step safety procedures such as Job Hazard Analysis, Job Safety Analysis and Hazardous Energy Isolation (also known as LOTO or Lockout/Tagout sheets);
Create risk profiles supported by detailed risk analyses such as probability of occurrence and severity. This allows for the implementation of mitigation processes and strategies to reduce Serious Injuries and Fatalities (SIFs);
Track the work permit process to ensure that high risk tasks are properly assessed and roles and responsibilities are activated in the field.
Verdantix assumes the control of work software application market as highly competitive and dynamic. Indeed, this market was worth $380 million in 2020 and is forecasted to grow 11% year over to $0.5 billion in 2024. 
Investment in control of work software applications is steadily increasing, and according to the 2020 Verdantix Global Corporate Survey, 51% of the 259 executives in operations, maintenance, engineering, and process safety roles indicated their intention to invest in control of work software solutions "either for the first time, replacing in-house or existing commercial applications with products from a new vendor, or by upgrading their existing commercial software solution."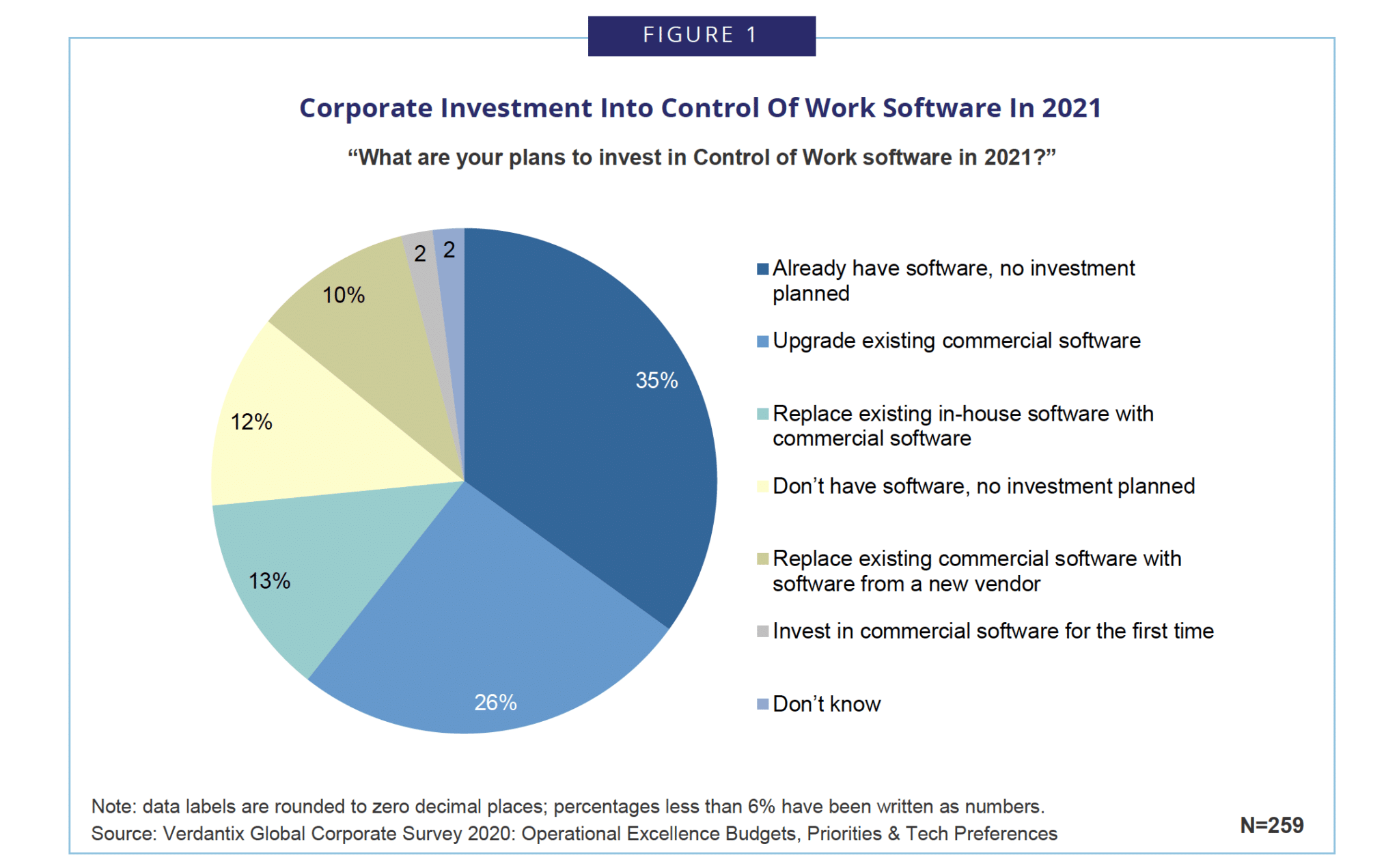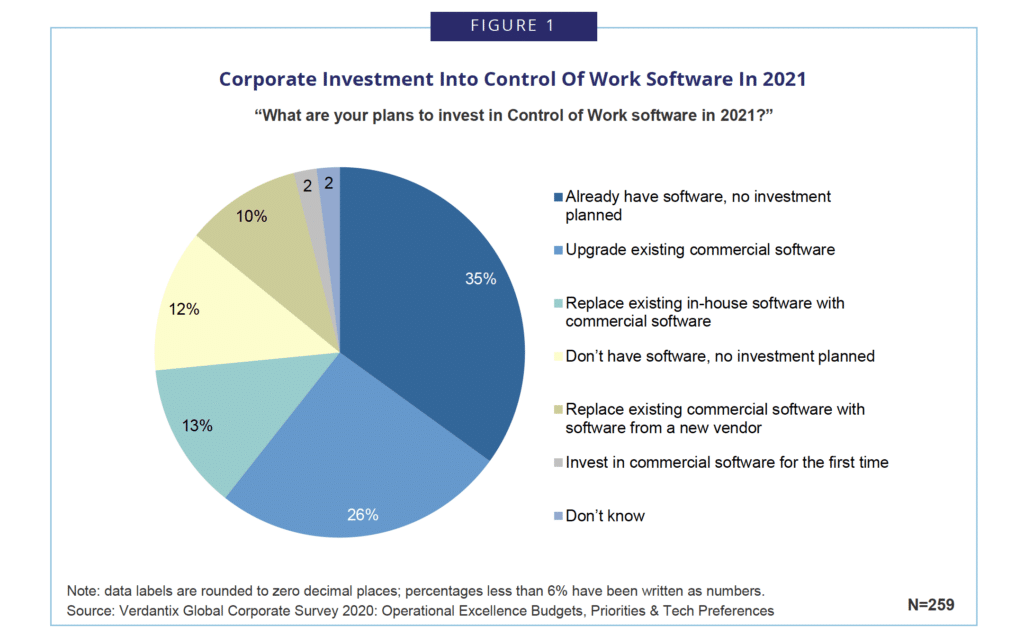 Source : Verdantix
Due to this high competitiveness, there is a wide range of active suppliers. It is therefore essential for the users to choose the suitable control of work software application. 
CONFORMiT's EHS SaaS solution have "over 30 years of experience providing control of work solutions, well-established North American customer base and integration with third-party software applications." Verdantix buyer's guide reinforces CONFORMiT's position as a market leader in Operational Risk Management, offering companies a simple, reliable, and profitable EHS solution. 
For more information, please contact:
Maxime Ouellet, P. Eng.
Chief Innovation & Product Officer
T 1-888.545.9265×406
---
About CONFORMiT  
A trusted source of data for your ESG strategy.  
CONFORMiT is a simple, reliable and profitable Global EHS SaaS Solution. We distinguish ourselves by our ease of deployment, our usable interface and our ability to boost collaboration and productivity. Customers trust our solution because it integrates seamlessly with their other IT systems while keeping their data secure. Our expertise in high-risk management not only makes your organization more resilient and attractive to workers. It builds a more sustainable future. 
For more information: www.conformit.com
About Verdantix 
Verdantix is an independent research and consulting firm with a focus on the business value of digitizing physical assets and workers. They have expertise in operational excellence, risk management, EHS, ESG, and smart buildings. 
For more information: www.verdantix.com